Since 1995, Vietnam Suzuki Corporation has expanded the business through manufacturing, sales and after sales of automobiles and motorcycles. Thanks to the remarkable growth of Vietnam's economy over the last decades, our customers' needs have increased and diversified. As a Japanese company, not only do we deliver valuable products and joyful experience to customers, but we will also continue to bring to the industry the best of both worlds.
GIỚI THIỆU CÔNG TY
iTechwx dedicates the One-Stop Digital Transformation Service to our customers.
We partner with enterprises from multi-dimensions, empowering our customers with technical talent solutions.
Always being customer oriented, we build teams embedded from the culture of professionalism, proactivity, and enjoyment. iTechwx prioritize on cultivating the environment to incubate talents with customer-obsessive mindset.
COMPANY INTRODUCTION
The Malo team is seeking dynamic and passionate candidates to join with us in the exciting field of Smart Home - one of the fastest-growing industries today. You will have the opportunities to work directly with customers and colleagues from international companies; the opportunities to work in countries such as the United States and Canada.
Tiền thân là Viện Y học lâm sàng các bệnh Nhiệt đới, qua 13 năm phát triển, Bệnh viện Bệnh Nhiệt đới trung ương đã lớn mạnh cả về lượng và chất. Từ 1 tòa nhà 120 giường bệnh ban đầu đến nay Bệnh viện đã phát triển thành 2 cơ sở (tại 78 Giải Phóng, Hà Nội và tại Thôn Bầu xã Kim Chung, huyện Đông Anh, Hà Nội) Năm 2014 cơ sở Kim Chung bắt đầu được đưa vào hoạt động. Ngày 26/06/2018, Bộ Y tế đã ra chính thức cấp giấy phép hoạt động khám chứa bệnh đa khoa cho cơ sở Kim Chung. Hiện nay, với 25 Khoa phòng và 01 Viện Đào tạo bệnh truyền nhiễm và Nhiệt đới, bệnh viện là cơ sở khám bệnh, chữa bệnh đa khoa với mũi nhọn chuyên sâu về các bệnh truyền nhiễm và nhiệt đới, có cơ sở vật chất, trang thiết bị hiện đại ngang tầm các nước tiên tiến trong khu vực và trên thế giới. Với định hướng phát triển đa khoa, bệnh viện đã từng bước hình thành và phát triển các chuyên khoa Ngoại, Sản, Nhi, Tai Mũi Họng, Răng Hàm Mặt, Mắt, Nội Tổng hợp…

Bệnh viện Nhiệt đới TP. HCM tuyển dụng viên chức năm 2023, như sau:
1. Số lượng tuyển dụng: 91 chỉ tiêu
2. Hình thức tuyển dụng: Xét tuyển
3. Thời gian địa điểm nhận hồ sơ:
– Thời gian: kể từ ngày 12/07/2023 đến hết ngày 10/08/2023
– Địa điểm: Bệnh viện Nhiệt đới, số 764 Võ Văn Kiệt, phường 1, quận 5, TP. Hồ Chí Minh
*****Chi tiết cụ thể như sau: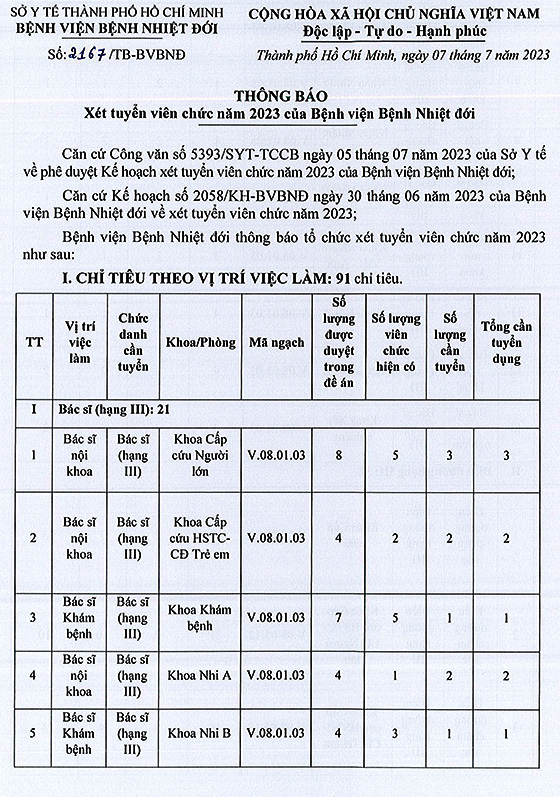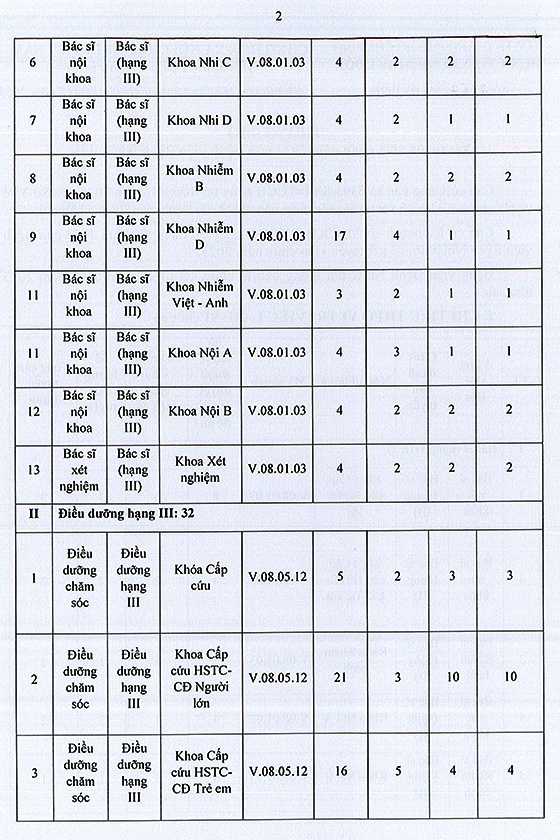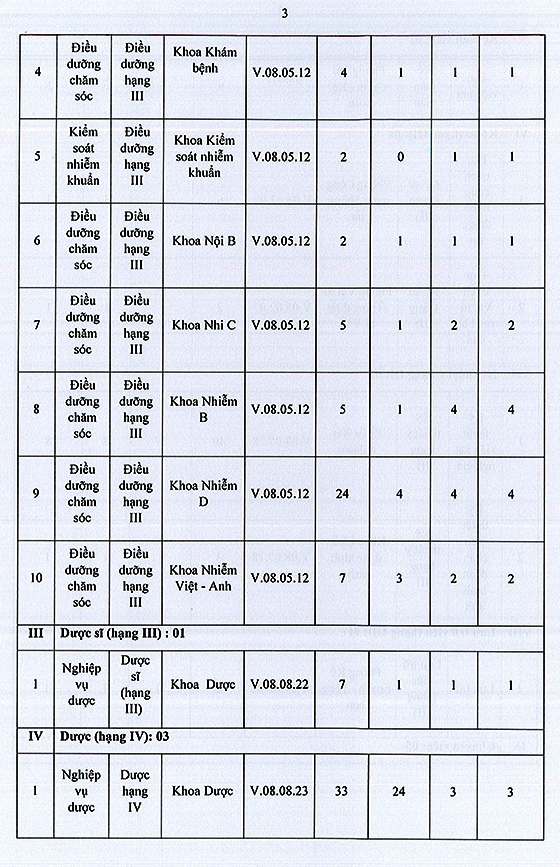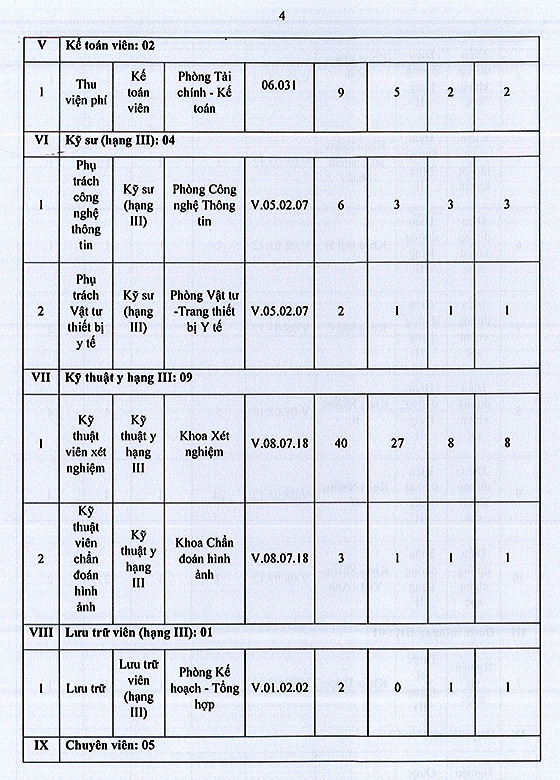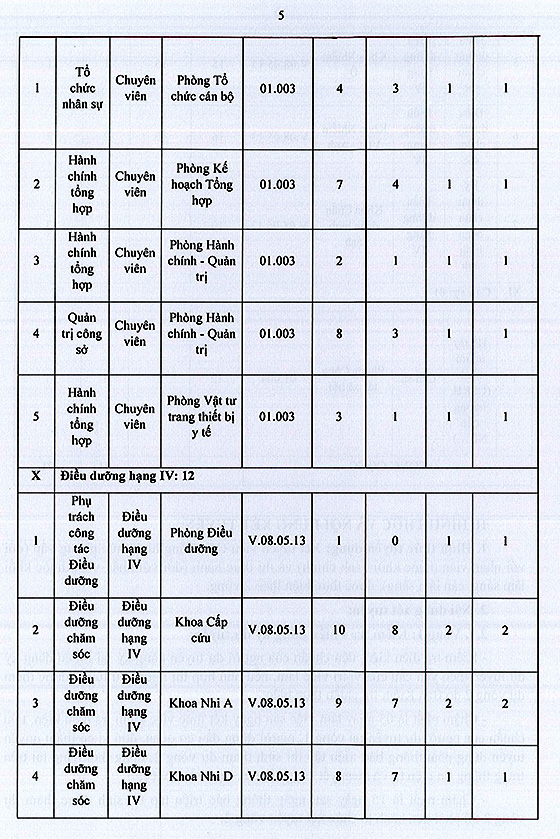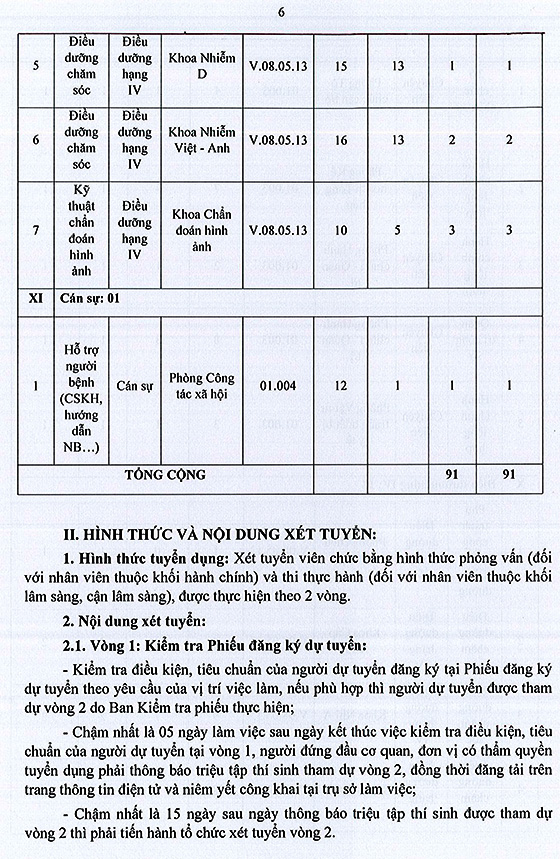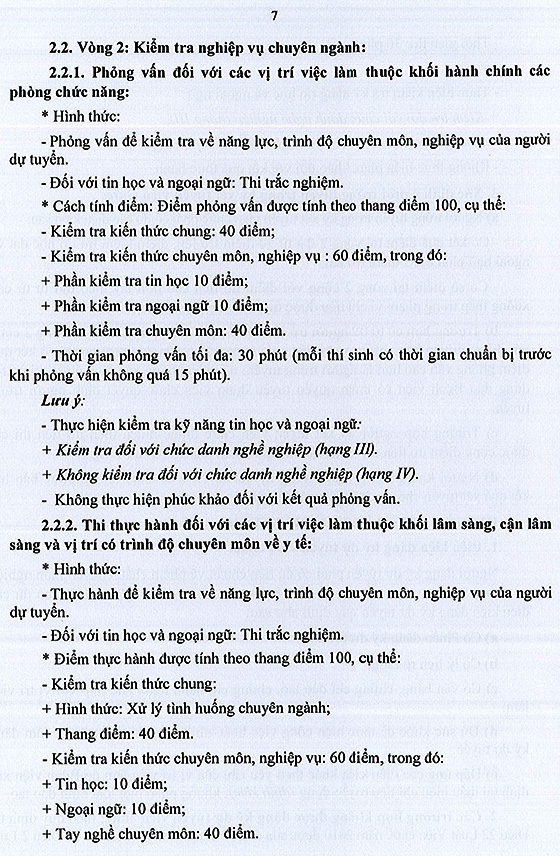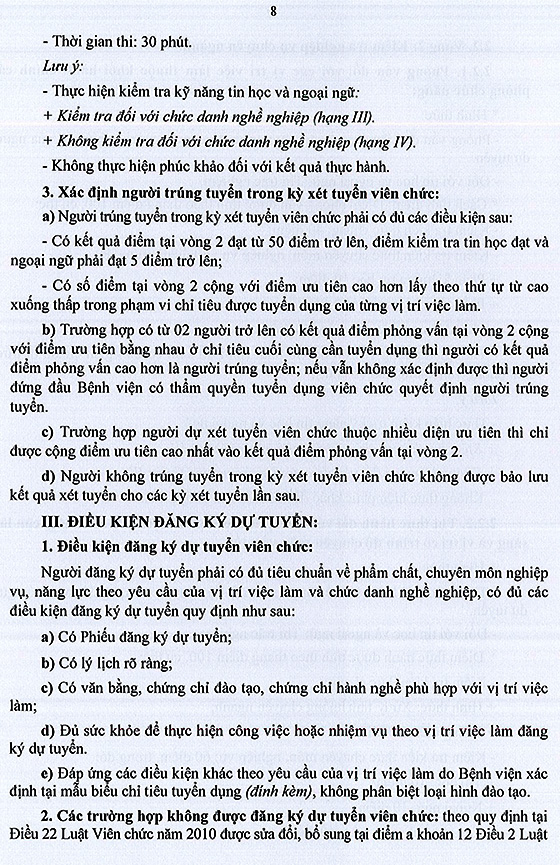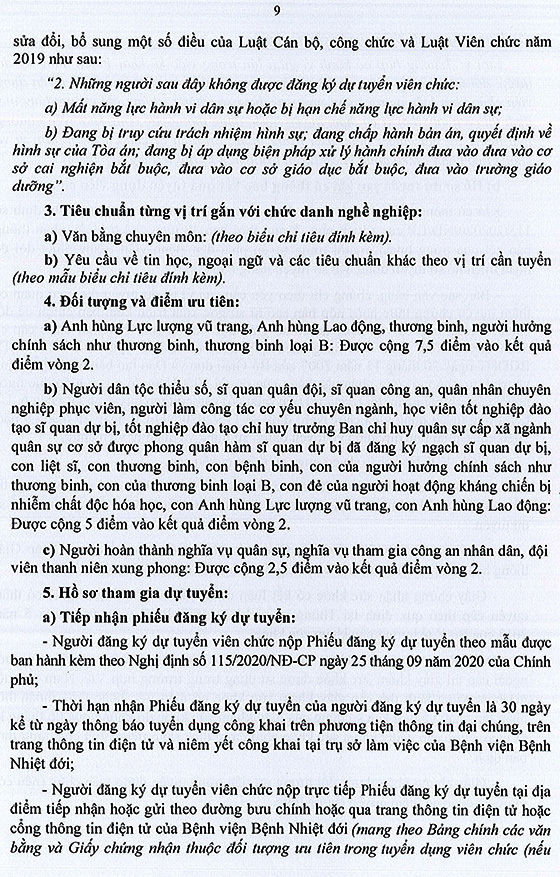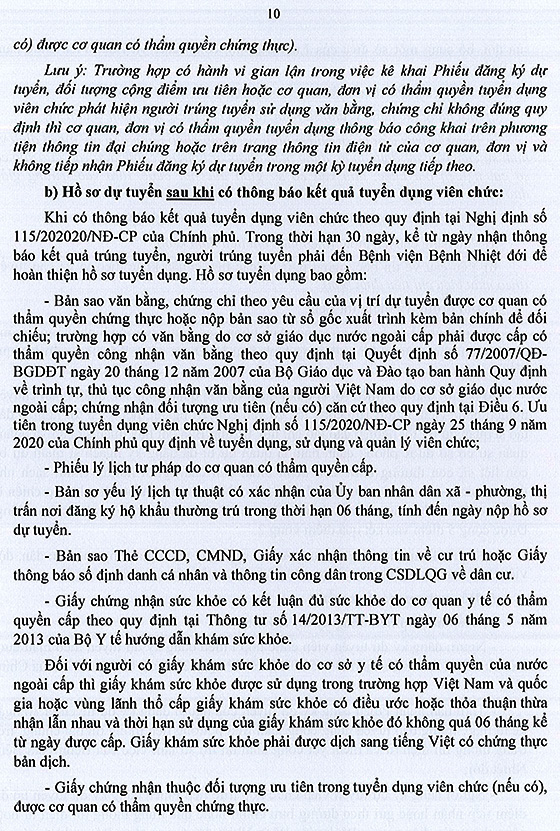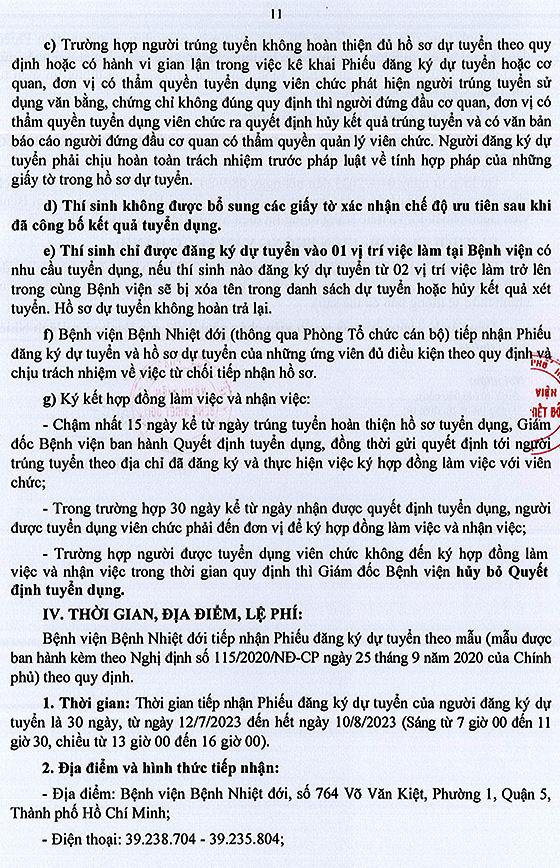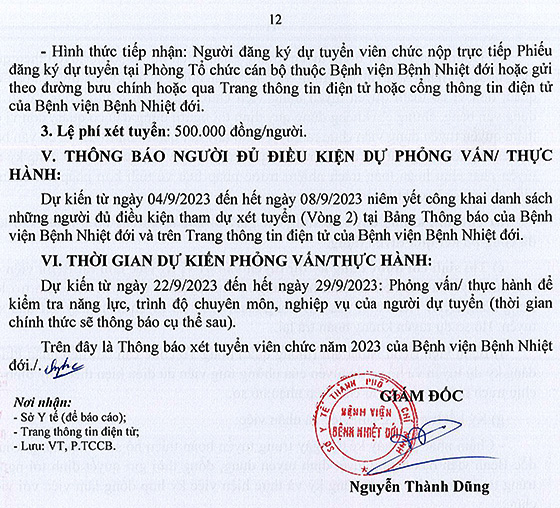 *****Tài liệu đính kèm:
– Phụ lục